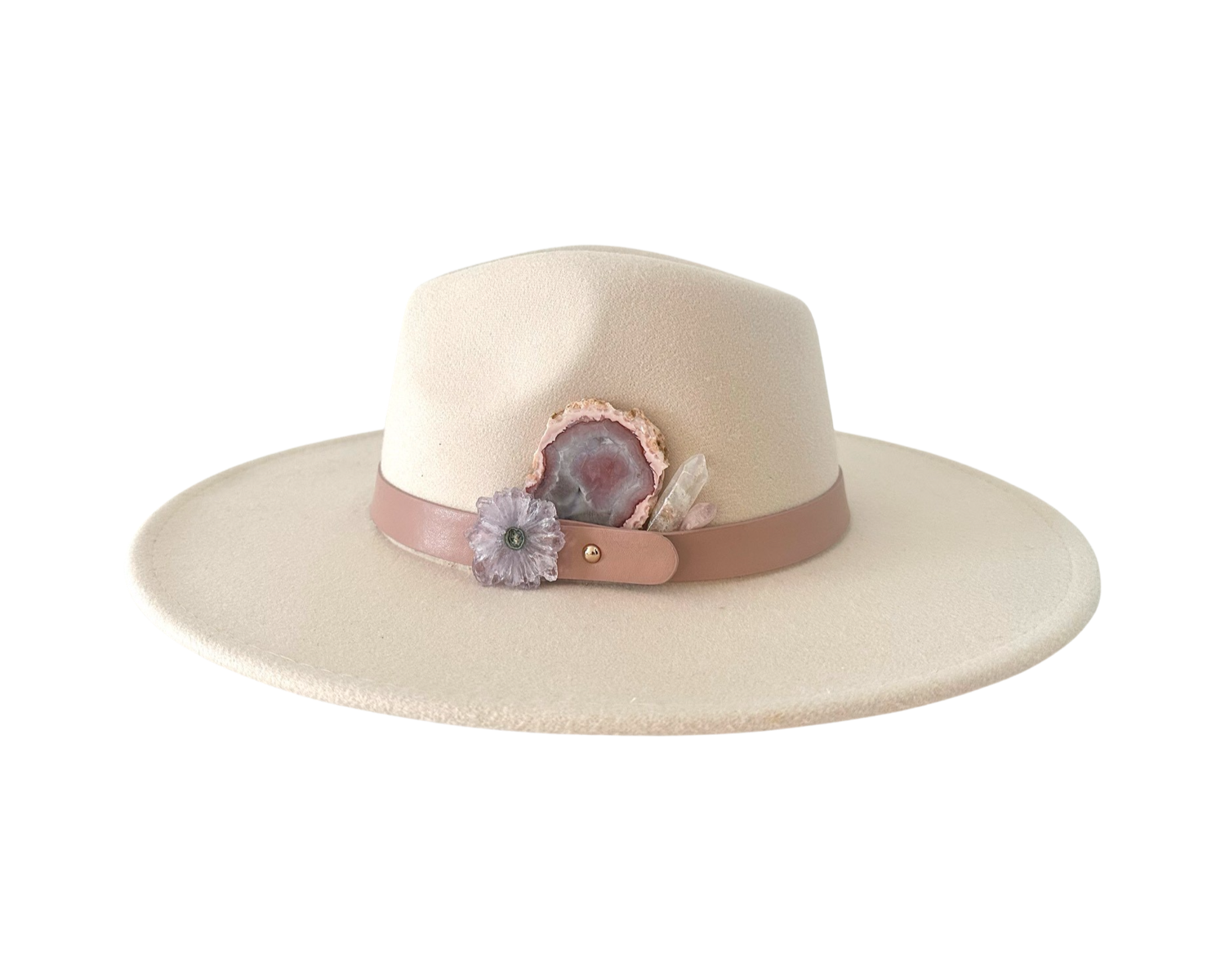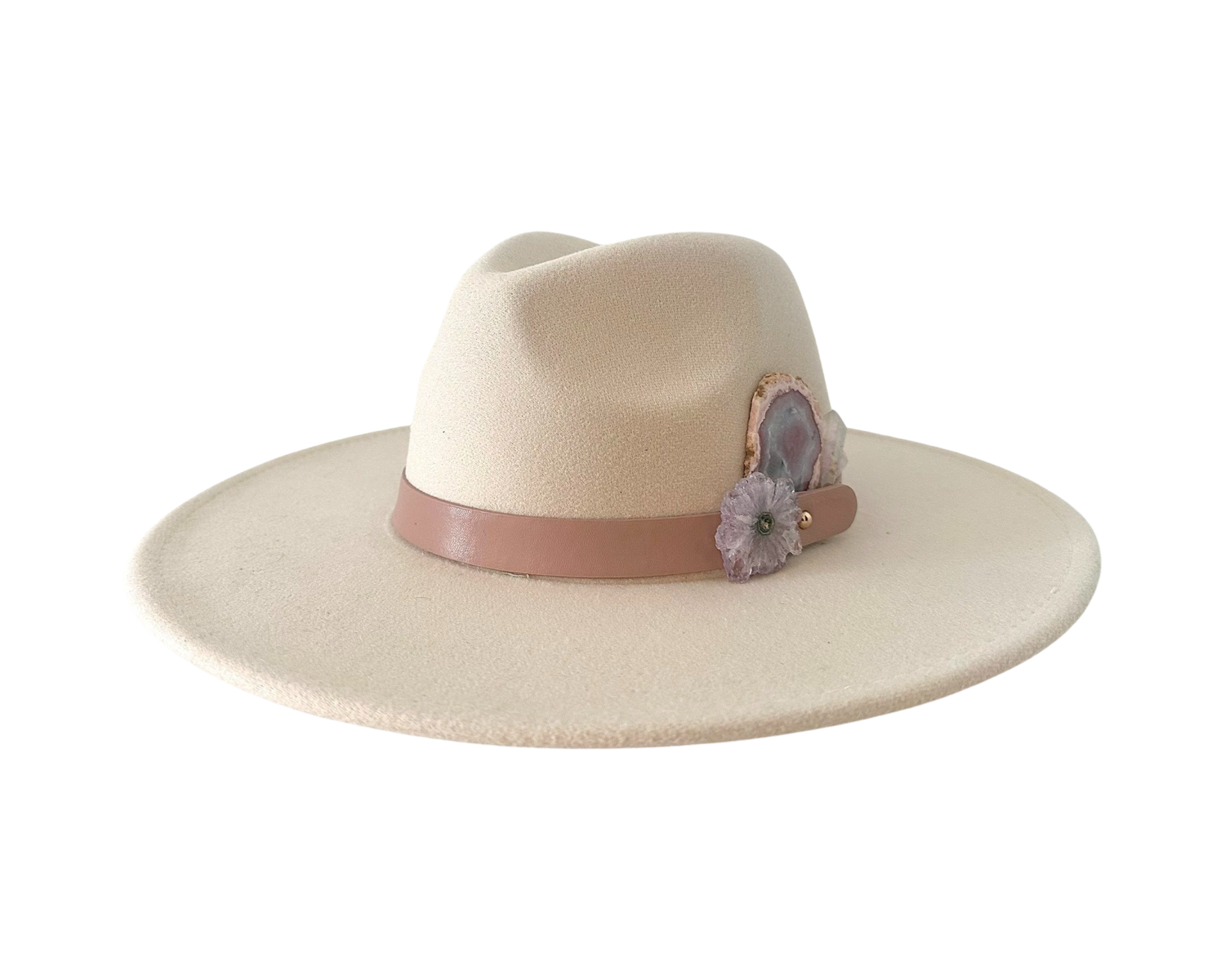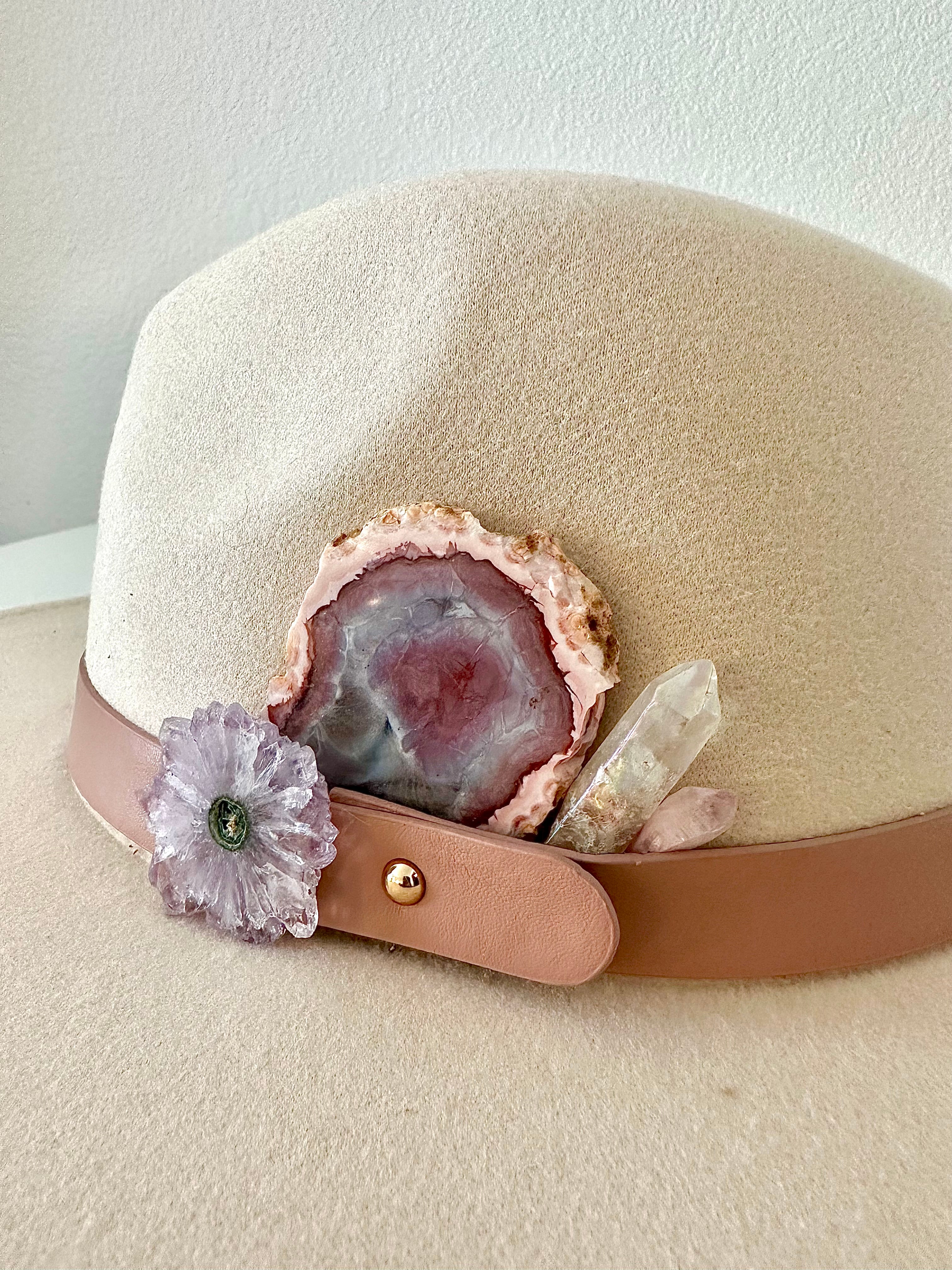 Cimber Designs
Pink & Purple Amethyst Hat
$150.00
Pink & Purple hat
One of a kind fedora hat made of soft wool is one size fits all with its adjustable drawstring inside. Decorated with purple amethyst, pink agate, and quartz stones. 
Amethyst relieves stress and soothes negativity, enhancing intuition. 
Agates sooth and calm, improving concentration and abilities.
Quartz is the master healer, drawing out negative energy and creating positivity and balance.