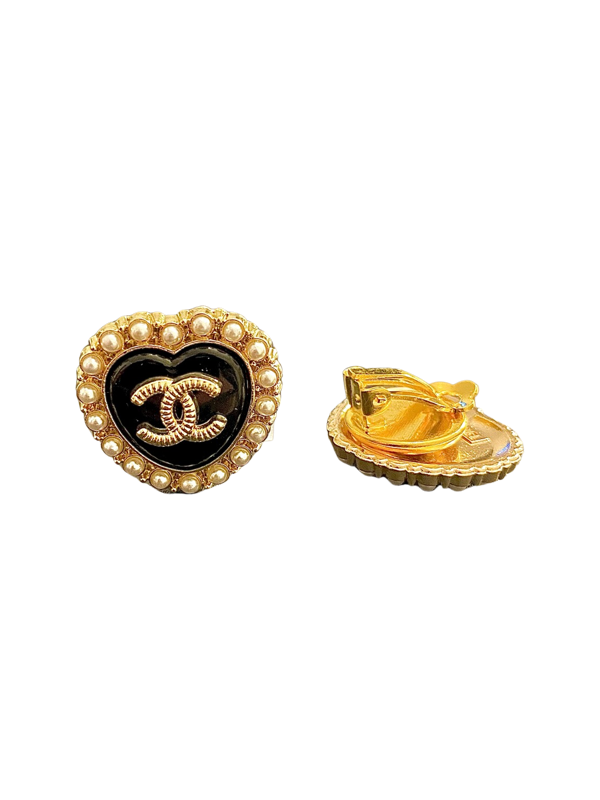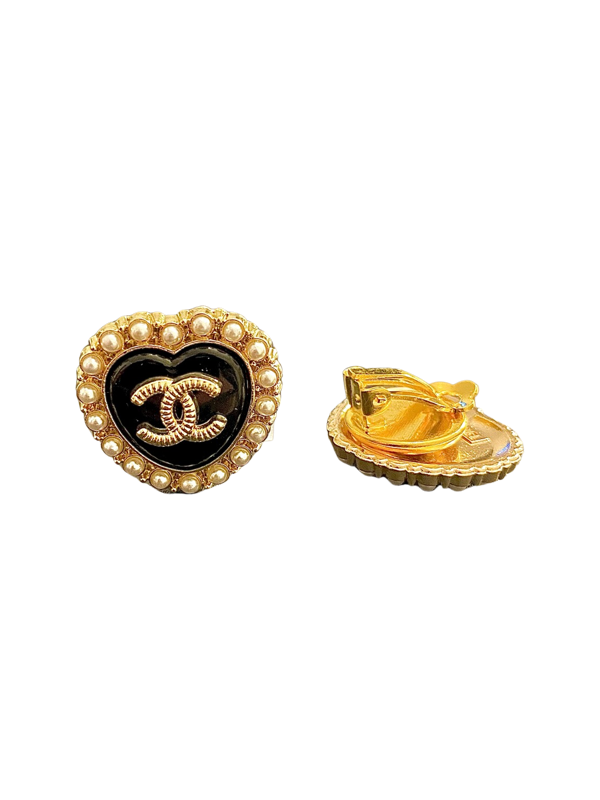 Cimber Designs
CC Black Heart Pearl Button Earrings
$150.00
cc heat black/pearls
Vintage chanel heart buttons with pearls, black/gold, 22mm. Brass clip-on setting.
Some are one of a kinds or limited editions. 100% authentic buttons, repurposed into earrings. Trademarks are owned by their respective brand owners, and Cimber has no affiliation with the brand owners.  
Pearls signify innocence and promotes purity and truth.