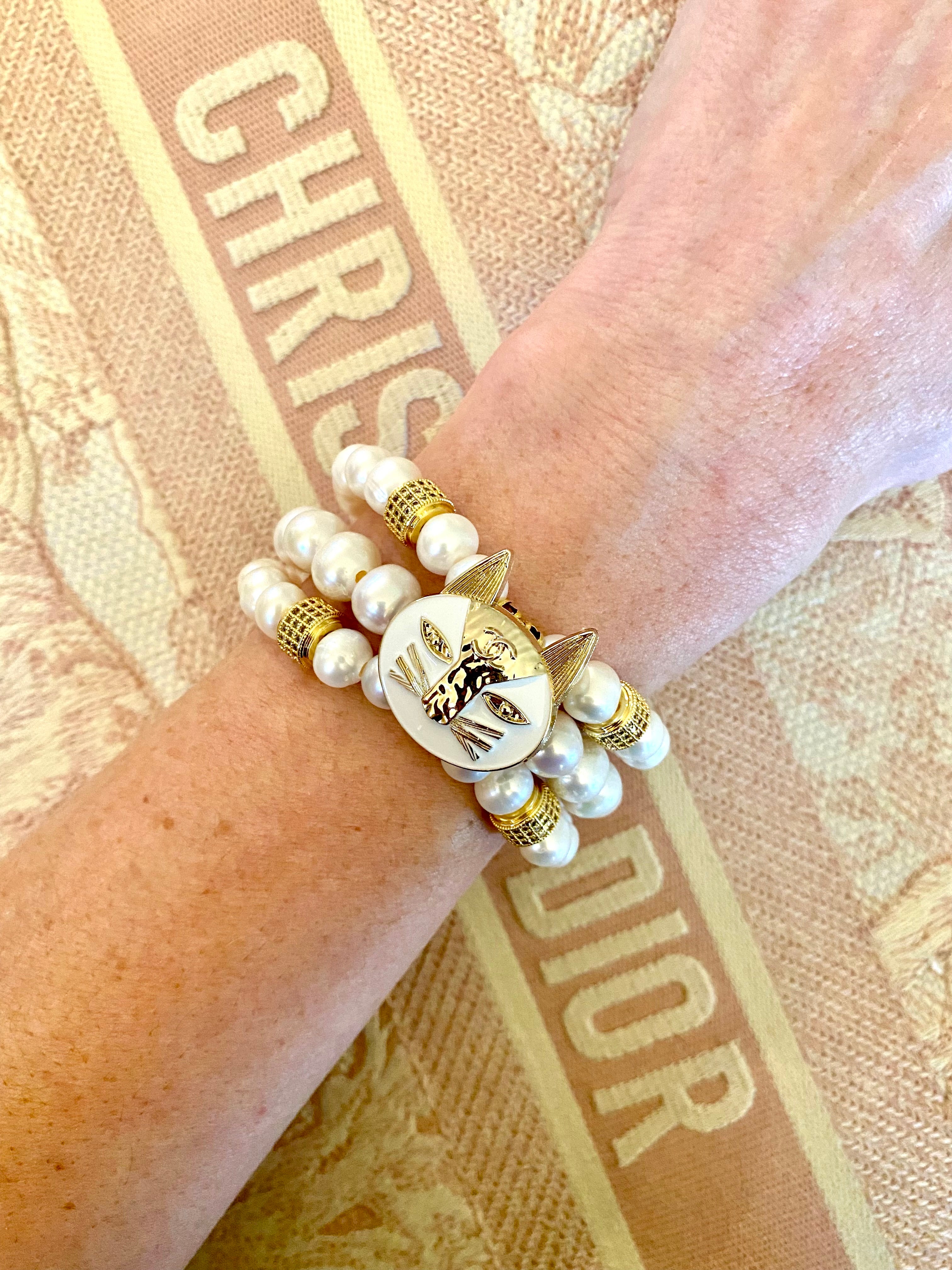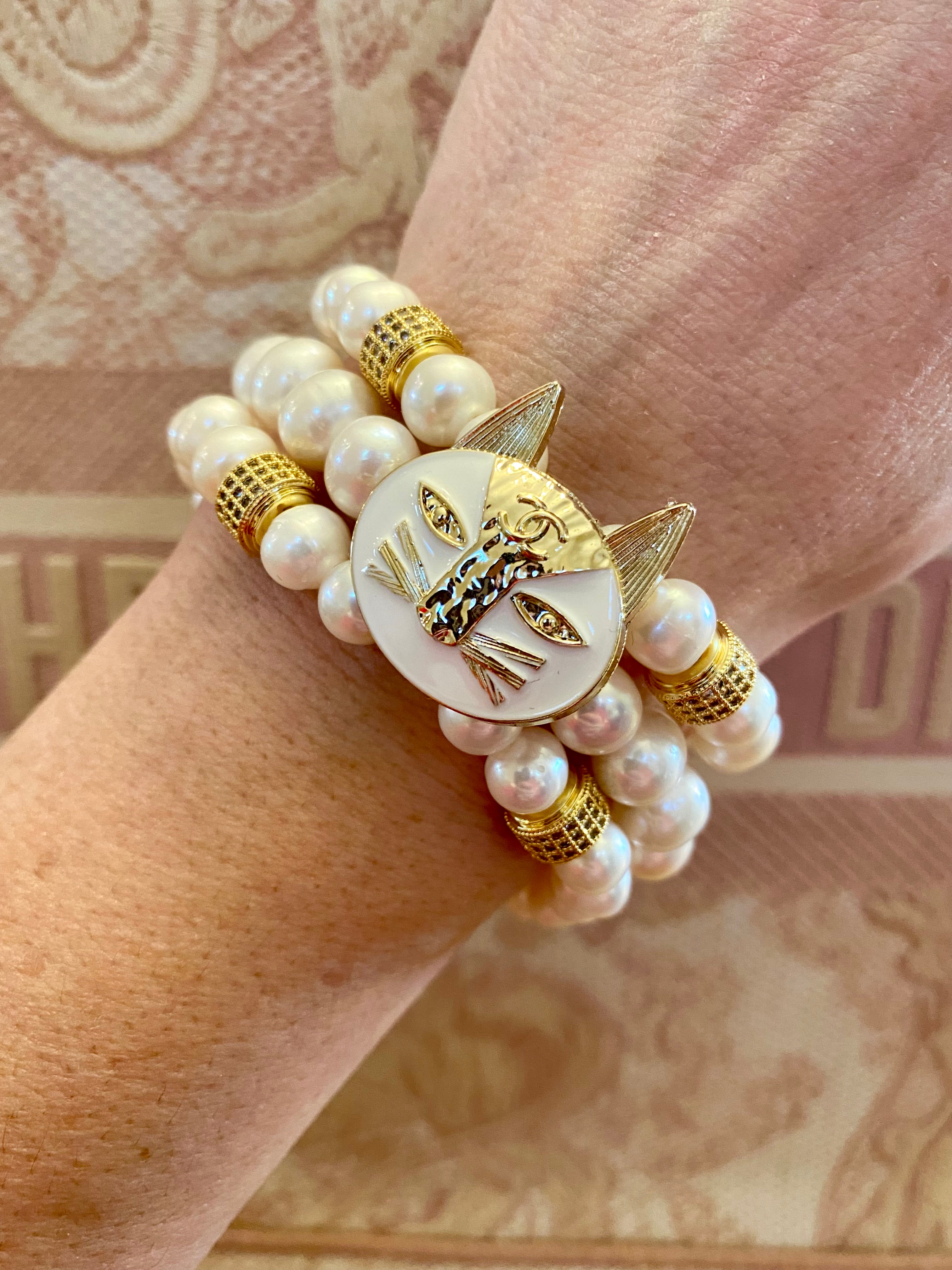 Cimber Designs
CC Large Kitty Kat White Button bracelet
White cat chanel button with shiny onyx gem beads. Set of 3 connected, button is 25mm.

Bracelets measure 7" long which fit small to medium size wrists, larger bracelet sizes can be requested. If you know your wrist/bracelet size, you can let us know so we can custom fit it. Some are one of a kinds or limited editions. 100% authentic buttons, repurposed into bracelets. Trademarks are owned by their respective brand owners, and Cimber has no affiliation with the brand owners.  
Pearls signify innocence and promotes purity and truth.